Searching for the right care
How we can help you find the right care for the ones you love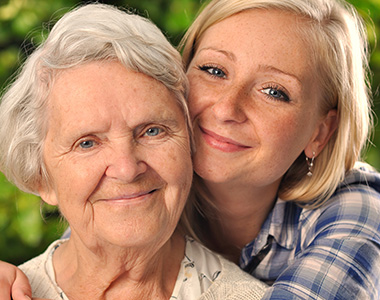 What we can do for you
Looking for care is almost always urgent, or an emergency and, with all the different types of care available, unless you know exactly what you are looking for and you know where to find the answers to the many questions you will probably have, it can be incredibly stressful too.
This is true whether you are looking for yourself, a loved one, or you are a professional who is responsible for sourcing care on behalf of a client.
Families
Urgent care need for a loved one

Don't know what to look for

Don't know where to start
Professionals
Urgent need for care for a client

Need to show due diligence

Need to make the right decision

Need professional support

Need assistance with the arrangements
Whatever the reason and whatever the care need, Care Home Finder is here to help guide you through the often complex process of finding the right care.
The objective is the same, no matter whether you are family, a friend, or a professional advisor. The data you need is the same and we pay the same careful attention to detail to make sure that you get the right information to help you make an informed decision.
The first thing we do is to spend a little time, right at the beginning of your search, talking with you about the care requirements and needs. This gives us a really good understanding of the type of care you are looking for and means that our search on your behalf is well focussed, right from the start.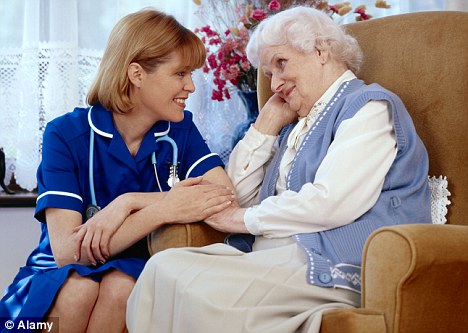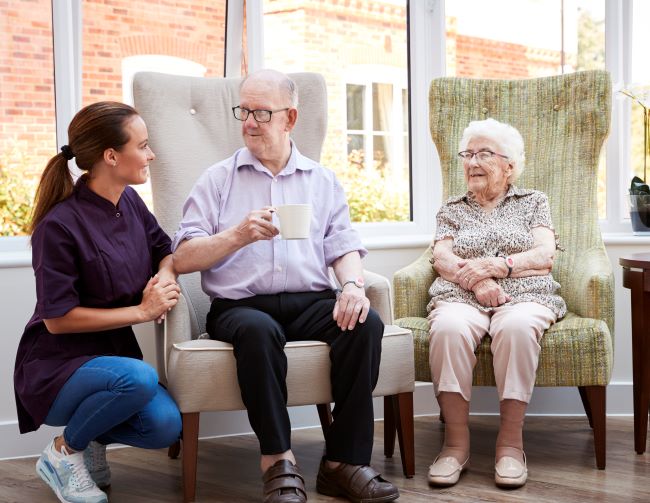 Each individual's care needs are specific, so we draw up a bespoke plan. We also get your permission to discuss the care needs with providers, as this is a fundamental part of sourcing the right care the first time. Once we have listened to your needs and requirements, we:
Draw up a profile of the care needed 

 

Prepare a list of potentially suitable providers in your area 

 

Assess and qualify all the providers



We then speak with each provider on your behalf with key questions evaluating:  
Whether the

right

care

can be

provided

 

 

If they

have any vacancies/availability, or do they have a waiting list? 

 

What are the fees now and what is included?



And any other relevant questions that will help you make a decision 
Within 48 to 72 hours you will receive our report, which details our findings in an easy to read and understand way. We will talk you through the report and, we will remain available to assist you all the way through the decision making process, if you need us.
What you get
There are many sites that simply provide you with a list of care services, which you then have to assess, shortlist and contact all the providers to make enquiries yourself. Most of these lists include all care providers, including mental health for adults and special needs, making it an even bigger task to carry out.
We have designed a very user-friendly report, which contains all the information that you should need, on relevant services, is right up to date and will help you make a quick and informed decision, including:
An overview of each home we have spoken with

Vacancies

Categories of care provided

Current CQC rating

Links to the homes' websites

Links to the latest CQC reports

Link to an interactive map showing all locations



As we will have discussed the care needs with the care team, when you visit the homes you have chosen to view, or meet with the homecare team, they will already be aware of you and your loved one. This makes the visit much more about the things that are important to you.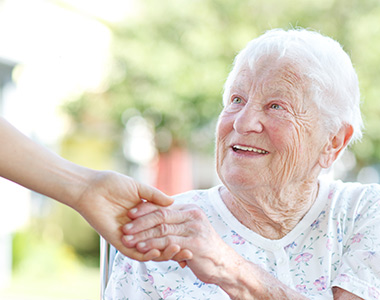 How much does it cost?
Looking for care doesn't need to be daunting, or stressful, with one simple phone call, we can be there to help you. We offer a range of affordable, tailor-made solutions, based on your own particular needs and circumstances, designed to help you make the right choice when you are considering your care options.
Our initial consultation is free and allows us to better understand your needs and provide you with guidance. Once you decide that you would like our help, our charges are based on an hourly rate of £75 per hour. As our service is bespoke, we can do as little, or as much as you need.
At Care Home Finder, we are dedicated to helping people through the stressful and traumatic situation that seeking care can be. If you would like an informal chat about your, or a loved one's care needs and how we can help you, please either contact us here, or telephone on 0345 853 0300.
Why choose Care Home Finder?
We have over 60 years' combined experience of working in the elder care sector.

We are completely independent and unbiased.

All the information we provide you with is right up to date.
For specialist financial and legal advice, we can refer you to our panel of independent experts.

Saving you time, money and heartache.
At no initial cost, we will simply listen to you and advise on how best we can help – whatever your need.
Not sure where to start when looking for care?
Our team will be happy to call you back at your request.