We would like to introduce our latest, and most active team member, Amber the Golden Retriever, who is just over one year old and is about to embark (no pun intended) on her Pat Dog training. A PAT, or Therapy Dog, is a dog that is trained to provide affection, comfort and support to people in hospitals, care homes, nursing homes, schools, libraries, hospices and/or disaster areas.
The use of dogs for therapeutic reasons has been demonstrated by many people over the last few centuries, including Florence Nightingale, Sigmund Freud, and Elaine Smith.
Elaine Smith was a registered nurse, who noticed when a chaplain and his dog visited, the comfort that this visit seemed to bring the patients. In 1976, she started a program for training dogs to visit institutions, and the demand for therapy dogs continues to grow.
We have enjoyed the friendship of Retrievers for many years and they are excellent companions for families, or individuals, which makes them perfect as Therapy Dogs for older people, or those living with Dementia.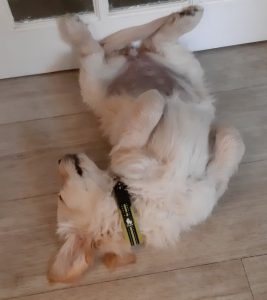 Amber is a little bit special herself, being the only one out of the four retrievers we have had in our family who actually retrieves! She also went through two operations on her eyes, at the age of 18 weeks, which did nothing to dent her natural enthusiasm for life. She went on to win the most beautiful girl dog (I hate the proper name) at our local agricultural show, judged by the Yorkshire Vet, Julian Norton.
We'd like to keep you updated on how she is doing, so whilst she is going through her training, we will provide regular progress reports, hopefully followed by some great trips to bring affection, comfort and support to people who need it.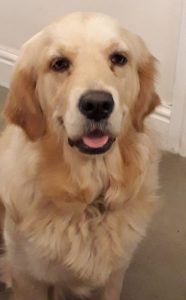 At Care Home Finder, we are not just passionate about helping people find the right care, but helping to ensure that it remains the right care. The quality of later life can be made so much better with a comfortable environment, engagement with the people around them and lots of mental stimulation.
If you would like to know more about the work of Pat Dogs, please feel free to contact us at [email protected] , or telephone us on 0345 853 0300.